"We provide a range of facilities management (FM) services including cleaning, catering, security, electrical testing and compliance services."
All our services are tailored around your requirements whether you are looking for a one-off solution or fully integrated solutions.
As a family owned business with over 25 years' experience, we are driven and committed to providing only the very best solutions and this mentality is echoed throughout our organisation. We work with you on all aspects ensuring we deliver you a bespoke solution to not only meet your expectations but exceed them.
---
THE BENEFITS OF OUTSOURCING FM
The key benefits for FM customers can be summarised as follows, depending on the number and type of services outsourced:
Non-core overhead services taken out of your hands, allowing your organisation to focus on revenue generating activities
One point of contact and invoice for all your infrastructure and support services (unless more than one FM provider is used)
Access to staff, expert in managing soft and hard FM services
Reduced demand on internal HR and payroll teams
Increased operational efficiency
Simplified channels of communication
Access to equipment and technological solutions often too expensive for one company to adopt
Greater flexibility to control staffing levels according to demand
Facilities Management Services


Want to work with us? Get in touch for a FREE QUOTE
Please complete the short form below and we will contact you within 24 working hours to discuss your requirements.
Our Office
2 Wellington Place, Leeds, LS1 4AP
Email:
info@compasscleaningsolutions.co.uk
Request a call back today
Available 24 hours a day so please get in touch for a FREE quote!
Contact Us
Our Accreditations Include:
Testimonials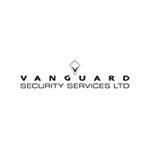 Compass Cleaning provide a friendly, efficient service at all times. Providing cleaning solutions from house cleans to external builders cleans and everything in between. We have worked with Compass for the last two years and will continue to do so in the future. Experts in their field and very trustworthy.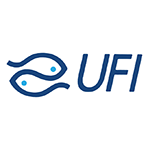 Compass Cleaning Solutions have provided United Fish Industries with an office cleaner for a good number of years now. The service we get is excellent and any issues are dealt with immediately. We have been with big companies in the past who forget about their staff and their clients and only come to see you when they want to put up prices. Brendan always keeps in contact and visits regularly, he treats his staff and clients with respect.