"Here at Compass Cleaning Services we boast over 25 years' experience in retail cleaning; providing first class cleaning services for high street and out of town retail parks and shops throughout Yorkshire & Lancashire."
We appreciate Health and Safety Regulations are essential to all retail outlets and it is our priority to ensure all carpets, flooring and floor surfaces in shops, supermarkets and shopping centres are kept clean and tidy in order to avoid accidents or accidental injury.
We deliver exceptional quality of cleans is our standard and we ensure this expectation is met by implementing a rigorous ISO 9001 quality assurance program from start to finish.
Our investment in the latest cleaning equipment ensures we are able to clean every floor surface, including heavy duty shop carpets, marble and tile floors. Our professional teams are well equipped to clean indoor retail floor surfaces. These range from hard wearing carpets in shops and retail stores, non-slip hard flooring, floor surfaces in supermarkets and classic marble and terrazo tile floors in shopping centres, airport lounges, railway ticket offices, exhibition and conference centres, to reception areas and food halls.
---
Our Retail Cleaning Services Include:
Public areas cleaning
Public conveniences and washroom facilities
Window cleaning
Carpet cleaning
Large floor areas
Concourse surfaces
Ventilation cleans
---
"We aim to deliver cost-effective first-class solutions when it comes to retail cleaning, whilst maintaining the high standards your customers expect."
Retail Cleaning Services


Want to work with us? Get in touch for a FREE QUOTE
Please complete the short form below and we will contact you within 24 working hours to discuss your requirements.
Our Office
2 Wellington Place, Leeds, LS1 4AP
Email:
info@compasscleaningsolutions.co.uk
Request a call back today
Available 24 hours a day so please get in touch for a FREE quote!
Contact Us
Our Accreditations Include:
Testimonials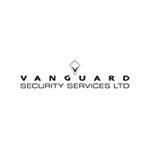 Compass Cleaning provide a friendly, efficient service at all times. Providing cleaning solutions from house cleans to external builders cleans and everything in between. We have worked with Compass for the last two years and will continue to do so in the future. Experts in their field and very trustworthy.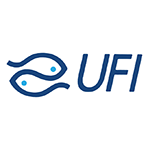 Compass Cleaning Solutions have provided United Fish Industries with an office cleaner for a good number of years now. The service we get is excellent and any issues are dealt with immediately. We have been with big companies in the past who forget about their staff and their clients and only come to see you when they want to put up prices. Brendan always keeps in contact and visits regularly, he treats his staff and clients with respect.