Boasting over 25 years' experience in the commercial and cleaning industry, Brendan Hawkins founded Compass Cleaning Solutions in 2011.
As a family run business, we to this day believe in traditional values and are fully committed to delivering a service that not only meets your expectations but exceeds them.
These values run through the whole business from your initial enquiry through to delivery of services.
Over the years we have developed a team covering the breadth of the country to businesses in varying sectors including retail premises and parks, office space, through to building sites.
More recently, we have expanded the business to complement our existing services to include security services.
We deliver exceptional quality of cleans and we ensure this expectation is met by implementing a rigorous quality assurance program from start to finish for your piece of mind.
To make an initial enquiry, please contact us on 0800 996 1847 or contact us by using the enquiry form below.
Commercial Cleaning Services


Want to work with us? Get in touch for a FREE QUOTE
Please complete the short form below and we will contact you within 24 working hours to discuss your requirements.
Our Office
2 Wellington Place, Leeds, LS1 4AP
Email:
info@compasscleaningsolutions.co.uk
Request a call back today
Cleaning Services We Offer
Available 24 hours a day so please get in touch for a FREE quote!
Contact Us
Our Accreditations Include:
Testimonials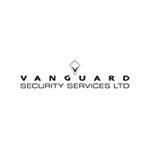 Compass Cleaning provide a friendly, efficient service at all times. Providing cleaning solutions from house cleans to external builders cleans and everything in between. We have worked with Compass for the last two years and will continue to do so in the future. Experts in their field and very trustworthy.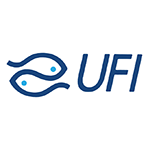 Compass Cleaning Solutions have provided United Fish Industries with an office cleaner for a good number of years now. The service we get is excellent and any issues are dealt with immediately. We have been with big companies in the past who forget about their staff and their clients and only come to see you when they want to put up prices. Brendan always keeps in contact and visits regularly, he treats his staff and clients with respect.