"We're so committed to providing you with a first class service, we don't even ask you to sign a contract."
Our reputation is built upon over 25 years experience. Our team of friendly, hardworking and dedicated cleaners deliver a great service and are uniformed and well presented.
As well as a personalised cleaning schedule for every customer, all cleaning chemicals and equipment are included in our pricing. You will be assigned a regular cleaner who you will get to know personally, rather than a precession of different uninterested agency staff. Our aim is to make our cleaners feel valued and have them enjoy what they do. This is why they often stay with the company for many years and the customer sees the benefits.
This is why we believe you will keep coming back to Compass Cleaning.
---
"We have the experience and the skills to integrate into your business and provide the service you require."
As one of the leading cleaning agencies' in and around Yorkshire. Our portfolio of happy customers speaks for itself and with over 25 years' experience in the industry, we know what it takes to make your premises look how you, and your clients, would expect to find them.
Commercial Cleaning Services


Want to work with us? Get in touch for a FREE QUOTE
Please complete the short form below and we will contact you within 24 working hours to discuss your requirements.
Our Office
2 Wellington Place, Leeds, LS1 4AP
Email:
info@compasscleaningsolutions.co.uk
Request a call back today
Available 24 hours a day so please get in touch for a FREE quote!
Contact Us
Our Accreditations Include:
Testimonials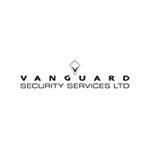 Compass Cleaning provide a friendly, efficient service at all times. Providing cleaning solutions from house cleans to external builders cleans and everything in between. We have worked with Compass for the last two years and will continue to do so in the future. Experts in their field and very trustworthy.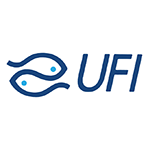 Compass Cleaning Solutions have provided United Fish Industries with an office cleaner for a good number of years now. The service we get is excellent and any issues are dealt with immediately. We have been with big companies in the past who forget about their staff and their clients and only come to see you when they want to put up prices. Brendan always keeps in contact and visits regularly, he treats his staff and clients with respect.